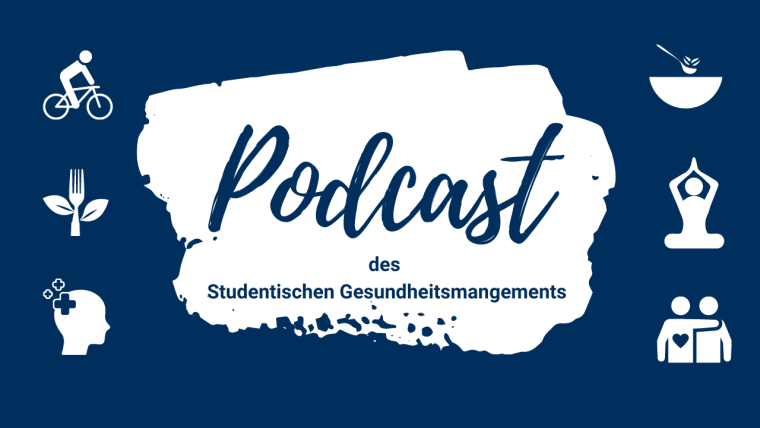 Campus Talks podcast
Here you can find out all about our podcast Campus Talks.
'Campus Talks'—our podcast in which we give the floor to a wide variety of people and groups of people from SGM who talk about health (directly or indirectly), the University of Jena, and much more. The podcast is in German, but everyone is welcome to listen in.
You can find our podcast
Episodes:
Episode 1: Dr Reyk Albrecht: Mindfulness in times of Corona—(how) can it be achieved?
Episode 2: Prof. Dr Rüdiger Trimpop —What is positive about risks?
Episode 3: Work-life balance in the online semester
Episode 4: University sports—'vielfältig.leben.bewegen'
Episode 5: Studierendenwerk Thüringen—an insight into the canteens and cafeterias
Episode 6: Enlightened! AOK PLUS and Student Health Management of the University of Jena
Episode 7: Serving up sustainability on a plate
Episode 8: Keep calm: work-life balance during the exam period —Click

hier to download the workbook for the episode.