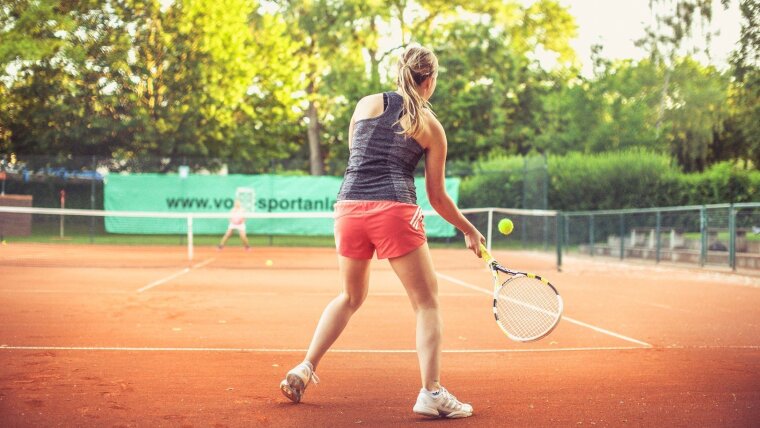 Games
The ball is the goal.
Content
The sports games section is divided into: Setback games, the goal/painting and basket games, the aiming and driving games and the other games. The sports of squash, tennis, table tennis, badminton, speed Minton, fist ball, Indiaca, volleyball, etc. belong to the setback games. The sports of soccer, quidditch, jugger, futsal, floorball, flag soccer, handball, lacrosse, basketball, ultimate frisbee, rugby are counted among the goal/painting and basket games. Target and driving games include sports such as bowling, billiards, boules, bowling. The sports alternative games, fit through play and skat are assigned to other games.
Goals
The high challenge character of the sports games arises from a complex structure. Technical-tactical and coordinative skills and abilities have to be learned and applied. In addition, conditional and psychological factors have an influence on game performance. In the sports game's courses, qualified instructors are engaged at the respective levels (beginners, advanced, free play), who, in addition to training the above-mentioned factors, do not neglect the fun of the game and the social togetherness. The sports games are played as singles, doubles or teams. This creates emotional and tense game situations, which allow a good break from everyday life and have a positive effect on health. Those who develop an increased interest in regular sporting competitions in the university sports courses can also find out about club membership in one of the sports games departments at the university sports club.
News
In summer, the USZ outdoor area offers the 4-field beach volleyball facility, the multi-beach facility for beach soccer, beach handball, etc., the artificial turf tennis courts, the artificial turf soccer fields, the streetball facility and table tennis tables for use. These facilities are available for term use or single time use outside of official course hours and can be booked online.
In addition to the classic ball sports, there are also the following interesting sports game offers (registration is worthwhile!): Tchoukball (handball-like sports game), Alternative Sports (numerous sports games in one course), Faustball (volleyball-like sports game), Speedminton (similar to badminton and tennis) and Dodgeball (popular throw-off game). Just discover new sports games and expand your horizons!
Mathias Völzke
Universitätssportzentrum, Room 120
Oberaue 1
07745 Jena
Opening hours:
Donnerstag 14:00 bis 15:30 Uhr